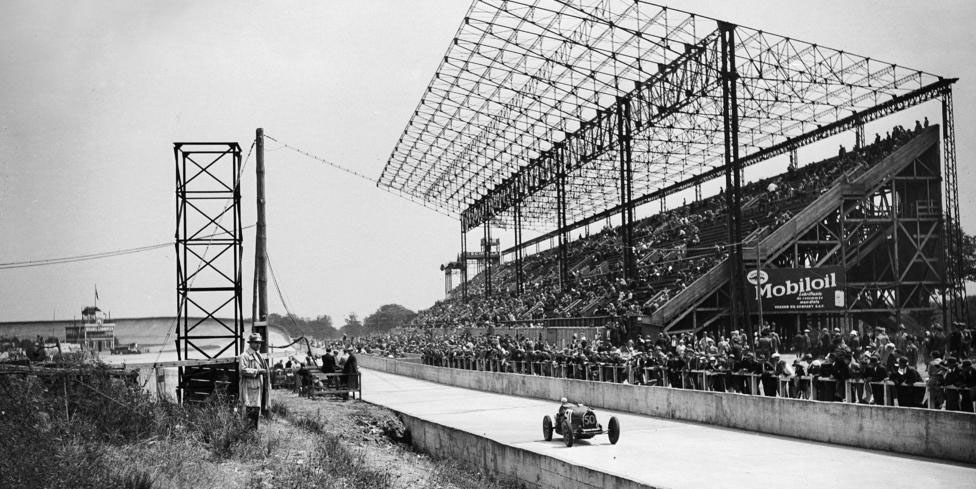 Montlhery: Temple of Speed
On top: Getty Images – 2 June 1929 – Helle Nice racing and winning at third Journee Feminine de l'Automobile.
Not so many precious places give events an opportunity to welcome oldies and to create a unique atmosphere thanks to the perfect match. Let's talk about a legendary location filled with also legendary vintage cars, the Autodrome of Linas-Montlhéry.
The Genesis
In the early 20th century, a couple of countries around the world have already built their own speed-record racetrack: Brooklands (G-B, in 1907), Indianapolis (USA, 1911), Monza (Italy, 1922). France will not last long before doing so, in 1924, urged by Alexandre Lamblin. This last is a captain of radiator industry for automotive and aviation purpose, who is so passionate about sports he created his own specialized newspaper called "L'Aéro".
Located about thirty kilometers (19 miles) south of Paris and opened the 4th Oct of the same year, this track is a 2.548 kilometer (1.583 mile) concrete and metal frameworked oval. The aim was to allow vehicles weighing around a ton to reach 220 kph (136 mph) at the top of the banking, thanks to the work of architect Raymond Jamin.
« I see here a gigantic velodrome scaled with the possible speeds of this time, a huge sport theater".

Alexandre Lamblin
Lots of pioneers came to this new arena as soon as the infrastructure opened, from Great-Britain mainly, where authorities use noise restrictions enforcements. 86% of world records are broken between 1925 and 1939. Electrical lightning is set up for night-time riding and endurance record attempts. Without any neighborhood nearby, it was causing no significant noise troubles, thereby its development never ceased: a 12.5 km outfield section extension is built in 1925 and welcomes not long after, and also in 1931, 1933 and 1937, the Grand Prix de l'Automobile Club de France (ACF Grand Prix). Unfortunately, this last is known for Antonio Ascari's death, ejected from his car after crashing to an obstacle. Note that his famous son Alberto Ascari died the same way in 1955 while practicing at the Monza GP.
Some security and organization enhancements are therefore planned later on and built up, such as a time-keeping tower, a thousand-seats grandstand, 34 pits, two footbridges spanning the track and two chicanes (north and south of the circuit, being temporarily made with straw-bales). In addition, some protection fences for spectators (able to resist a 300-kph-crash) are set with the increase of high-powered racing cars in the early 2000s.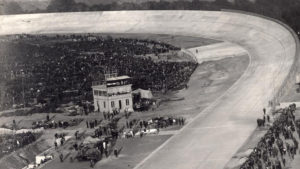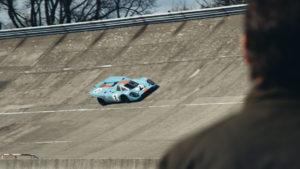 Left: Getty Images – 1924 – Inauguration of Autodrome / Right: G.Coolen – 2014 – Porsche 917K running for Coupes de Printemps
The Legend of Autodrome
Some landmarks:
– Fastest speed record on track: 238,897 kph (148,443 mph) – Raymond Sommer – Alfa Romeo 3L – 7th May 1939, during les Coupes de Paris meeting.
– Longest run: 102 873,243 km (average 112,8 kph/70 mph), with a French Simca Aronde, driven by 8 different pilots for 38 days, finishing 17th September 1957, holding 14 world records.
Many significant races are held, attracting prestigious teams and drivers. The Grand Prix de Paris gathered Talbot, Maserati and Ferrari. Jack Brabham to win in 1957 and Jim Russel in 1958. Between 1964 and 1966, Graham Hill, Jochen Rindt and Jackie Stewart came round the track. Another competition, the 1 000 km of Paris is still considered as the most influent race for the autodrome's evolution with those following registered: Alpine, Aston Martin, Gordini (T 24S), Ferrari (250 GTO, 330 P, LM et P2), Ford (GT 40 and MK2), Lola, Maserati, Matra (630 to 660) and other Porsche (from 908 to 917).
Amateur races are introduced from the fifties, thanks to British influence. Creating affordable and spectacular events little by little evolving into something called Formula 3. Ever since, the facility is hosting manufacturer tests and other various events such as track days and Ken Block venues whose gymkhanas left heavy tire marks.