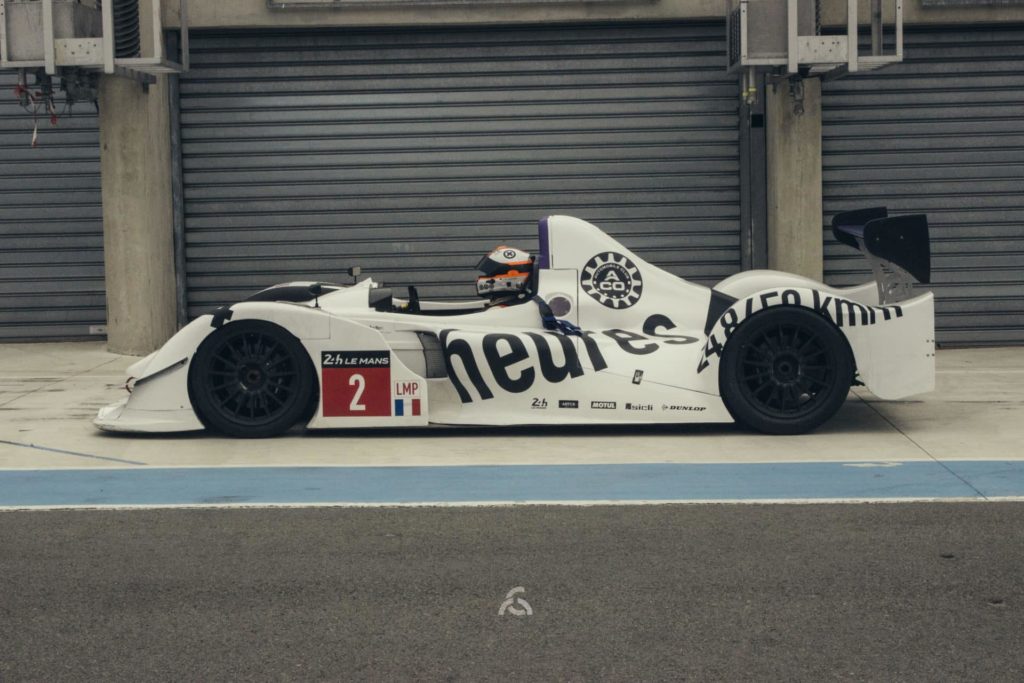 Le Mans Exclusive Drive
Le Mans (France), Circuit Bugatti, March 24th, 2019.
Sarthe is a rather meaningless french region for a normal person. But it does mean everything for somebody who is everything but normal. When comes the choice of where to go on holidays, your wife asks for Australia, Peru or New Guinea: sea, sand and sun. You answer no. "No, I'd rather like to spend my summer in the heat of my driver compartment or the one under the bonnet if a white smoke coming from out there is making me blind. No, I'd rather like to smell the perfume of gas and oil than patchouli and almond." And you will dare tell her this. Because this is the fragrance you only care about. Because you are a petrolhead. And you know there is an event where every petrolhead stereotype can meet at this very place: Exclusive Drive.
Come as You Are
No need to be the proud owner of a spare one-million euros supercar to join Exclusive Drive. The figures confirm this statement: the 6th edition, this year, gathered about 12 000 visitors and nearly a thousand gentlemen drivers. Your journey begins a couple of miles before reaching the Circuit Bugatti, on the motorway, where you face the most eclectic traffic made up of Morgans, Peugeots, McLaren 720S, TT clubs and mighty Vipers. At destination, you discover a program made in an effort to please everyone. Either you are a hardcore racer, dedicated collector, Sunday driver, hedonist, amateur or a pedestrian. Adult or not.
Of course, you expect to see a lot of people racing their cars foot to the floor and gear up, and you are right. Divided in sessions of twenty minutes, every group enjoy this legendary facility from the paddock to the Dunlop Chicane. Ain't no fun if you didn't race with one-day racers, variable skilled drivers and high performances cars – by hi-perf cars, I mean real prototypes, LeMans style. Pescarolo 02 Prototype available for passenger rides with a pro racer (850kg – 6.2L V8 360cv – meeting LMP3 regulations). Imagine coming up to La Chapelle turn – large right 180° turn after Dunlop Chicane – at 100mph and being lapped on the outside lane by the Pescarolo at breakneck speed. You feel ridiculous, scared a bit. No, this is thrilling and hilarious.
 »Imagine being lapped by the Pescarolo at breakneck speed.

You feel ridiculous, scared a bit. No, this is thrilling and hilarious… »
If you fancy a ride with a sportscar, thanks to 15 sporty pedigree OEM like BMW, Jaguar, Lexus, Mini, Alfa Romeo, Alpine and 60 models, you can too. 7000 tests were done that week-end.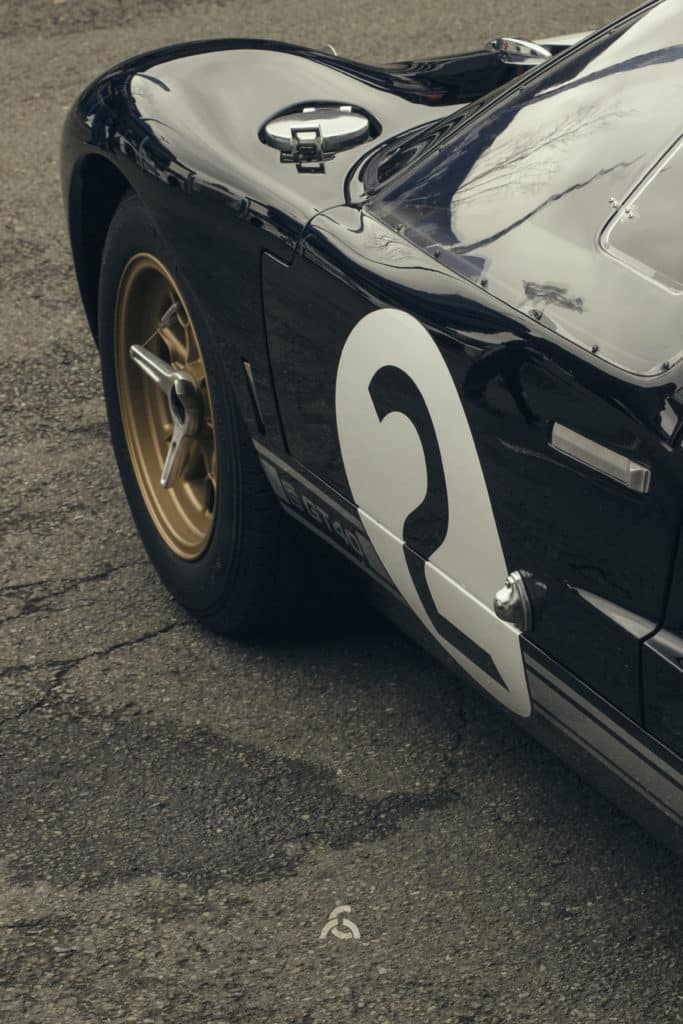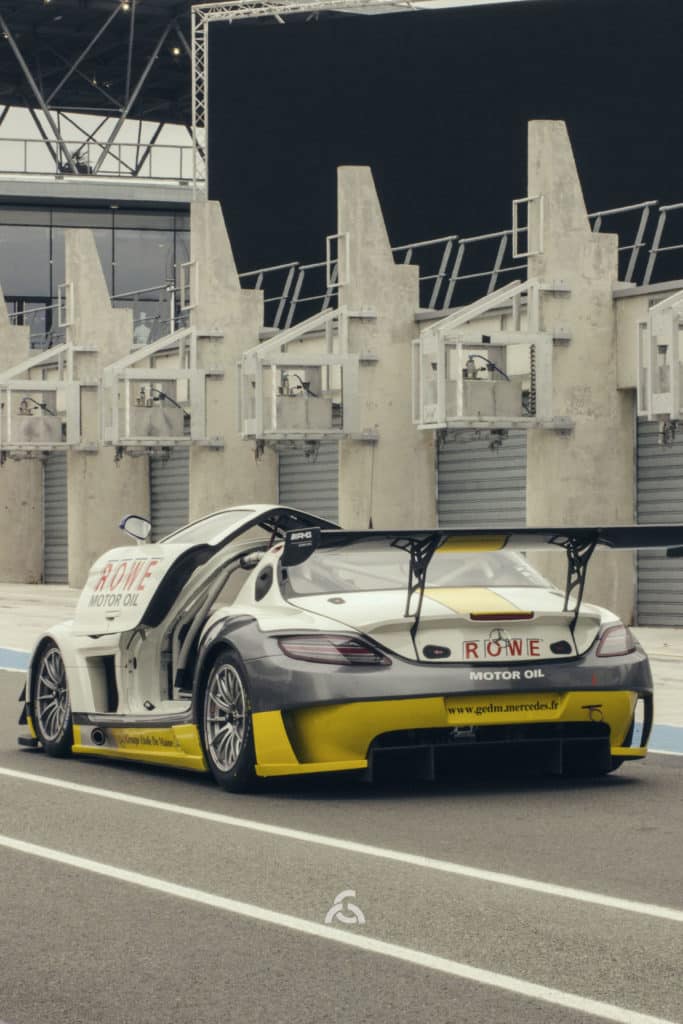 Slowdown & showdown
For those who prefer to take a close look by the club park gathering some of the very best cars of the moment, competing for the most powerful – exclusive – shiny (yes) trophy, a Concours d'Elegance has been set. Obviously not making comparison to Peeble Beach, Villa D'Este or Chantilly, thanks first of all to the small amount of entries (only 30) and mainly to the "not-so-exclusive" factor. Like Cars & Coffees, it's still worth seeing it.
Exclusive Drive also expands its playground for car classic and supercar owners with a convoy between Paris and LeMans. Making the event last longer even before it really started, participants receive a road book, with stages and special places to drive and to rest. A tiny "Tour Auto" if you read between the lines.
One of the main features of the week-end include the "Talon Pointe for women only" challenge: 10 female celebrities racing to support an organization of their choice. The will to promote the integration of women in mechanical sports takes inspiration from those who did participate to the 24h. Marguerite Mareuse and Odette Siko are the first two of them, registered in 1930. Good to know, this last finished 4th overall in 1932 on an Alfa Romeo 6C 1750.
Speaking of the oily bits, it's hard not to think you are part of the round-the-clock-twice race. Between the photogenic scenes, sounds and atmosphere, you see yourself as a character of many famous and inspirationnal movies, what moves the passion and the spirit of petrolheads. They are Steeve McQueen featuring "Le Mans", "Grand Prix" … As long as I was there echoed 2003 Archive's Michel Vaillant soundtrack. The movie itself can be discussed, but definitely not this music filling the soul. You'll soon have the occasion to have a deeper read on this subject as it will celebrate its 15th birthday at the end of this year.